Masseria Pelosella surroundings are marvellous! Masseria Pelosella is located inside a centuries-old olive grove, with local plants and succulents, like prickle pears and it is really nearby some amazing towns like come Monopoli, Polignano, Alberobello, Ostuni, and restaurants and Italian beaches called "Lido".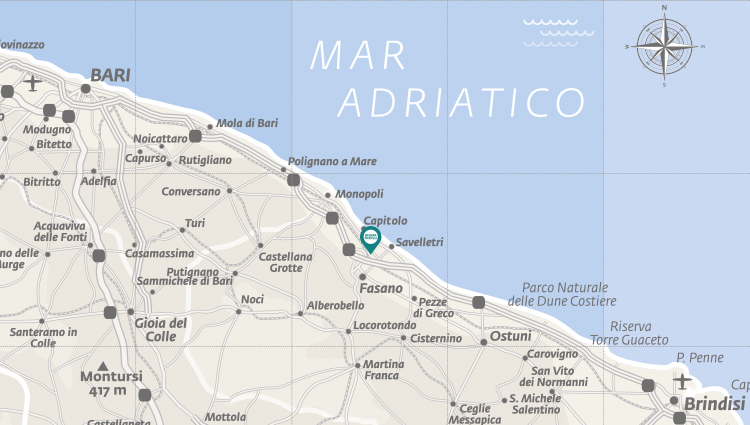 Download our map with information about surroundings and our Masseria (.pdf file)
Egnathia (2 km)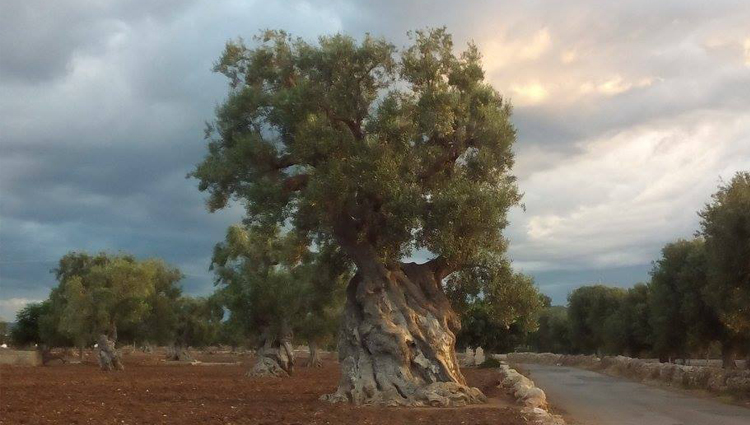 Egnathia is a really well known archaeological site, one of the most interesting in Puglia. This city was really important in the ancient world, for its geographical position; thanks to its harbour and Via Traiana, Egnazia was a big business centre. His history developed during more centuries.
Savelletri (3 km)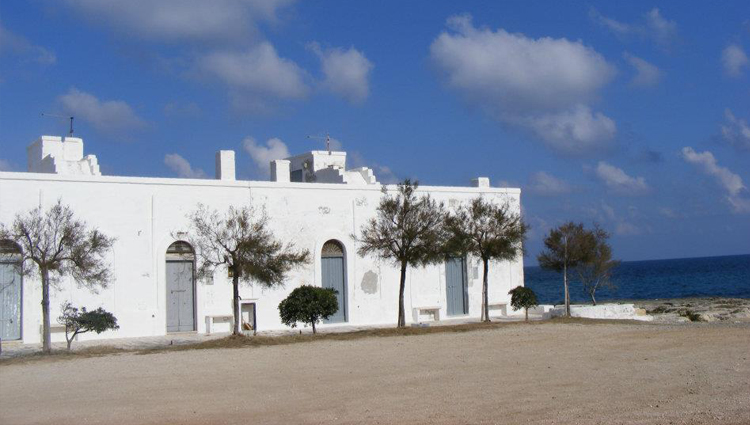 Savelletri is a really small village, which hides lot of possibilities: to live in open spaces, to dream, to live breathing the sea. If you are a morning person, you will smell sea salt as a typical characteristic of this place, if you like running, you can discover golf's area, with centuries-old olives trees, lot of funny bugs and birds, and you will smell lot of wild aromatic plants like wild fennel – that is one of the most important ingredients in taralli. White houses are a magical place, where time stopped: it is a charming rocky area and we encourage you having direct experience.
Lama D'Antico (4 km)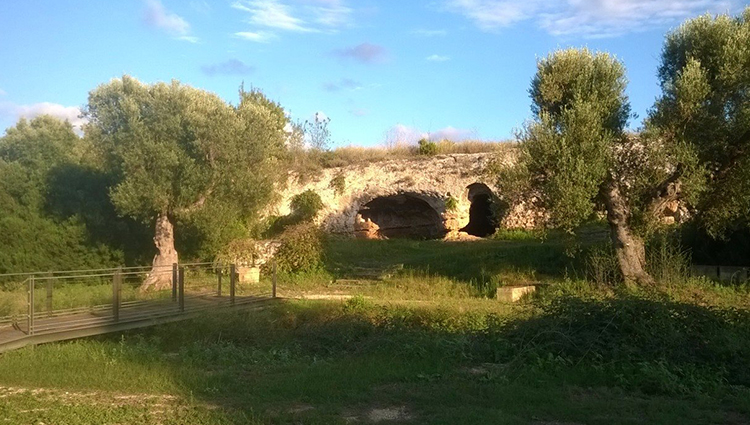 This amazing park, with a rocky wall painted cathedral is few minutes far from Masseria Pelosella, you cannot lose it if you visit this area! You will appreciate this cultural, natural, energetic place. More information on: www.lamadantico.it
Monopoli (9 km)
Monopoli is a maritime little town, a few kilometres far from Masseria Pelosella. It is a lively and pleasant little city, with a cute old town. We always suggest to visit Monopoli, for a dinner, a coffee or a walk, because we love it!
Alberobello (15 km)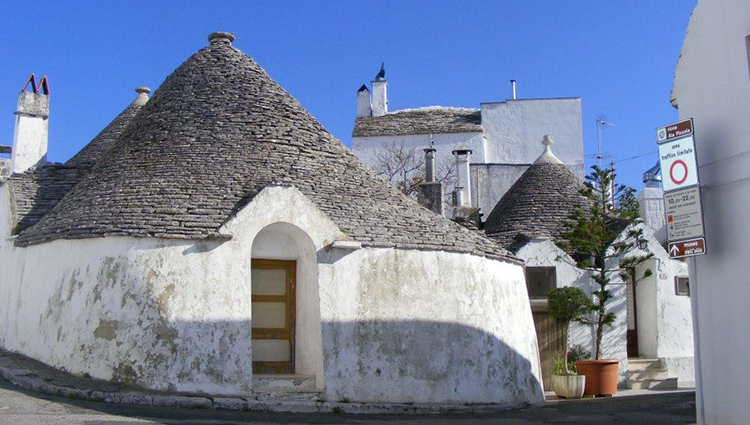 Even if it is a touristic place, Albrerobello is a really nice city, where you can discover little spots full of trulli, the typical houses, and without tourists. For lunch or dinner, we suggest Miseria e Nobiltà, or you can move to Coreggia, Trattoria Da Donato, where you will find typical plates. Alberobello offers lots of attraction, like small museum of Territorio, trulli you can visit, etc. Everything is people-oriented, small, and circular and with a cone roof ;), you will live a pleasant day there!